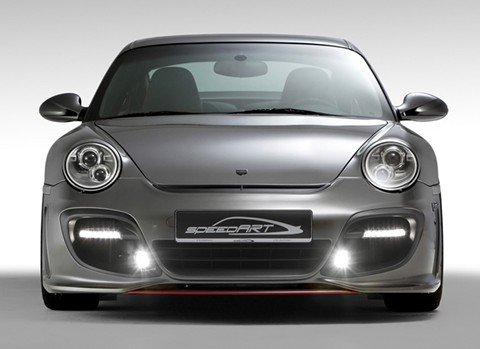 Only BTR-II 650 EVO, the latest from speedART, has an imposed PDK gearbox in Porsche models making it an exceptionally powerful auto.
This bi-turbo racer has an engine with 650 hp and a torque of 900 Nm. This high spec is the reason for a reinforced PDK gearbox.
BTR-II 650 EVO will sprint from 0 to 200 kph in 9 seconds and has a top speed of 335 kph. The boost in power was due primarily to the tuned up motronic and larger VTG-turbo chargers. That is supplemented by sport exhaust and a duo of tail pipes. Heat dissipation is made better with larger intercoolers.